Weight Loss Massage Udvartana
The Weight loss package is a weight loss massage and includes a Udvartana or scrub massage with a specific herbal paste. This herbal paste is made from dry powders of selected herbs and medicinal drifting and fat-burning oil. This intensive massage is followed by a swedana or herbal steam therapy of at least 20 minutes.
It is recommended to undergo 4 sessions. For the effectiveness of the course, an alternating internal treatment is also proposed during the treatment period, matra basti
 and can you personal diet
follow.
What can you expect from the Weight Loss massage Udvartana?
With udvartana massage, the body is massaged with pressure and friction after applying the paste. This makes the skin glow. Old body cells of the skin are loosened and new ones are produced more quickly. The massage movements are generally done in the direction of the heart with the aim of releasing and removing stagnant lymphatic toxins in the body. The paste will dry a little during the process and become liquid again through the steam therapy. This is then rubbed off the body and showered away.
Select time & Reserve Weight Loss
Info Weight Loss massage Udvartana
full body massage
with steam therapy
scrub
including use of wellness facilities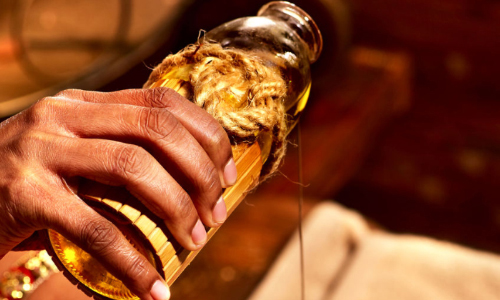 What are the benefits of the Weight Loss massage Udvartana?
It removes dead skin cells and makes the skin soft and supple, improves muscle function. It improves blood circulation and relieves joint pain. It also helps with cellulite and fat reduction. This form of massage is also used for people who suffer from cellulite and overweight because the basal metabolism is stimulated.
Overweight, cellulite, joint pain, poor circulation, removal of dead skin cells, poor fat burning, reduced digestion.